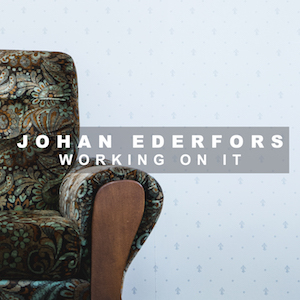 NEW ALBUM PRESSRELEASE!
He has earlier mostly worked as a classical composer but now itīs time for Johan Ederfors to release his first solo album!
The album,
Working on It
, contains 10 new songs with influences from the 60īs and the 70ī pop and rock music. Piano-based music, mixed with strings and trumpets and a small touch of melancholy.
Ederfors describes the album like this:
Most people have the same dreams, the same questions and are longing for the same things. Everyone tries to do their very best to make it better for themselves and for others. We live and experience our lives in our own little way in this big world, which is changing everyday just as we do.
The album is available on
Spotify
and Itunes. The album is out April the 27th
and is released on Ederfors own label EDE519 Records.